So I must admit I had big plans this year to use this space more than I have... Sometimes the hustle of life just gets in the way I suppose!
This was a big year for my YouTube Channel and as of writing this, I have crossed over 400 subscribers there which considering how long I have been uploading on the platform isn't a very large number... But the momentum is enough to keep me moving ahead at a steady speed. As I sit in a coffee shop drinking a steaming cup of spiced tea and stare out the window at the snow in the courtyard I can't help but feel a restless creativity for what 2023 holds!
This was a big year musically speaking, and there's a lot that never got documented very well but I can try and begin here I suppose... So where to start?
In March I went on a quick road trip to Nashville where I sat ten feet from the stage at The Station Inn and watched as a longtime influence on my music performed. Tim O'Brien was as good as he's ever been, and his band was a stellar lineup to say the least... Mike Bubb on upright Bass (longtime John Hartford band member) Casey Dreissen on the mighty 5-string fiddle (Casey has played with everybody) Justin Moses on Banjo and Dobro (Literally one of the most in-demand roots musicians today) and of course Tim performed with his wife Jan beside him singing harmony. 
The show was magical, the melodic movements, the harmony... The song choices were stellar as I expected. Sitting in a row of chairs beside a group of strangers and just listening and watching was fuel for a lot of hard work I came home to tackle...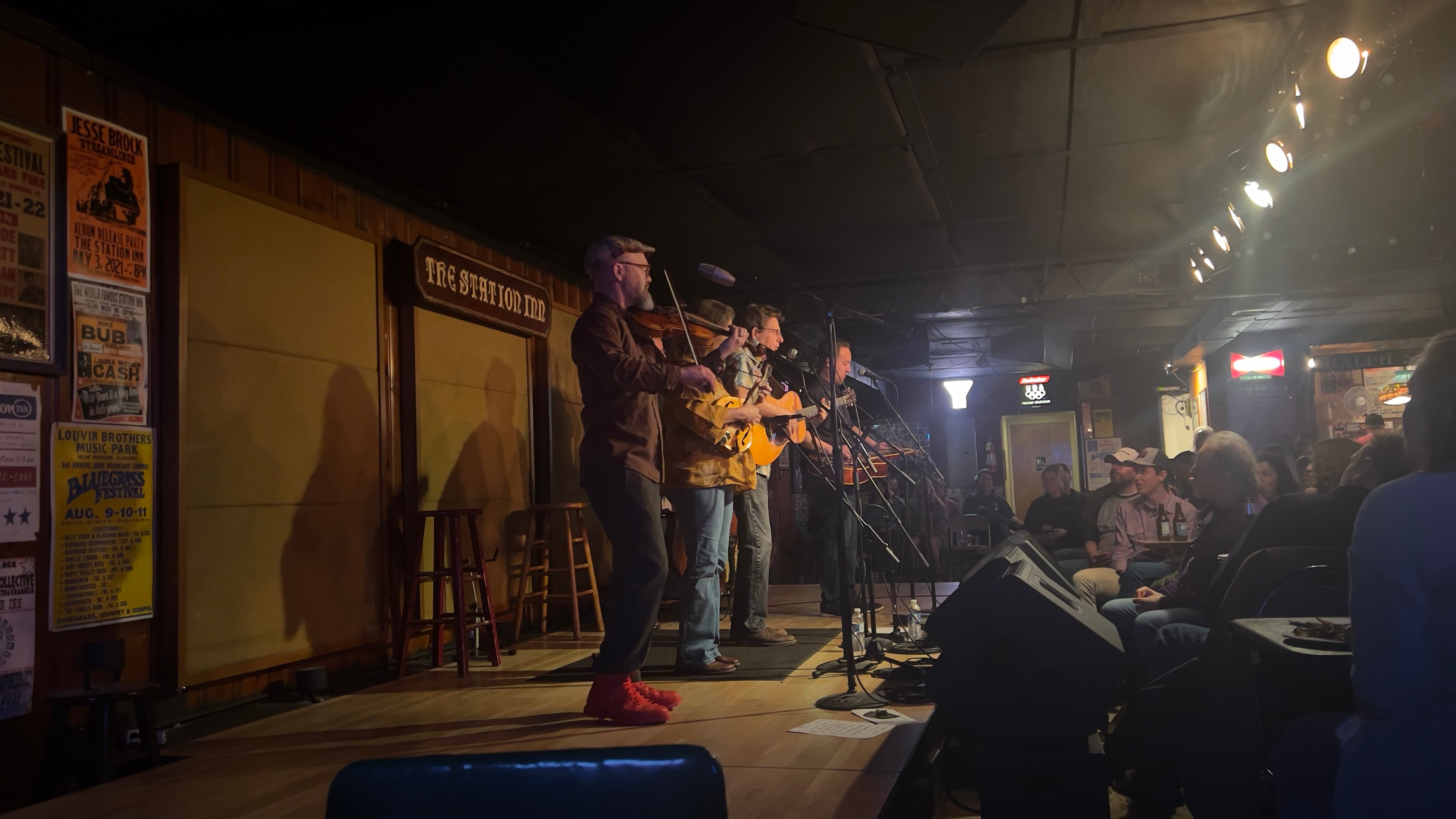 Having a conversation with Casey about fiddles after the show prompted me to come home and finagle as best I could a better instrument for myself... It became clear in Nashville that trip that playing the 5-String fiddle is my life's work moving forward and I should probably do it on something that is up to the task. 
Coming home I went to my luthier Chris Ulbricht and expressed my challenges with my current instrument and we agreed on a fine vintage instrument that would make a good candidate for conversion to a 5-stringed fiddle, in the meantime it was on me to shed as much dead weight from my guitar closet and play as many shows as possible to afford the new addition to the arsenal. I did a lot of research and shared my findings with Chris along the way and sent him parts and strings as they arrived from suppliers. Around mid-July, I got the call to come and pick up my fiddle, and to say Chris made my dream come true is an understatement!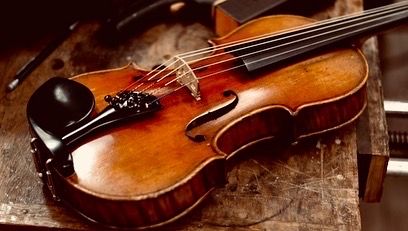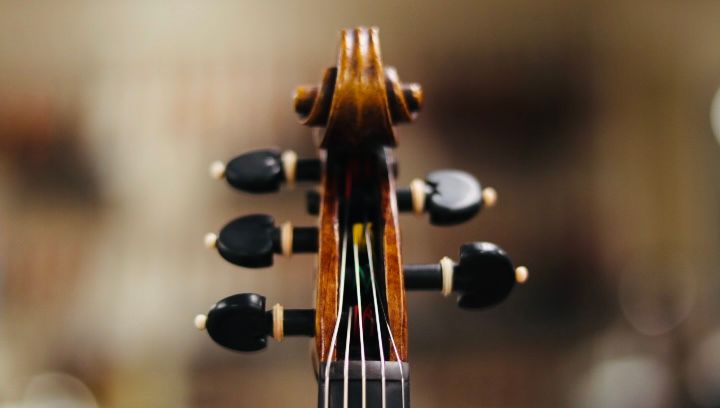 In August I made a decision that had been brewing since even before my trip to Nashville and that was to take a break from performing in bars and focus more on playing events and listening rooms for the rest of the year at least, it meant a lot of challenges finding work as a performer but at the same time it scaled back the demands on my time and opened up room to tackle YouTube more. 
In all of this, I managed to ramp up my songwriting efforts and thankfully the rewards creatively have been very satisfying. I've found a writing regimen that works pretty efficiently for my style of songwriting and compositional preferences... I will be making a video with a bit more behind-the-scenes look at my process for writing this album but that's for another post.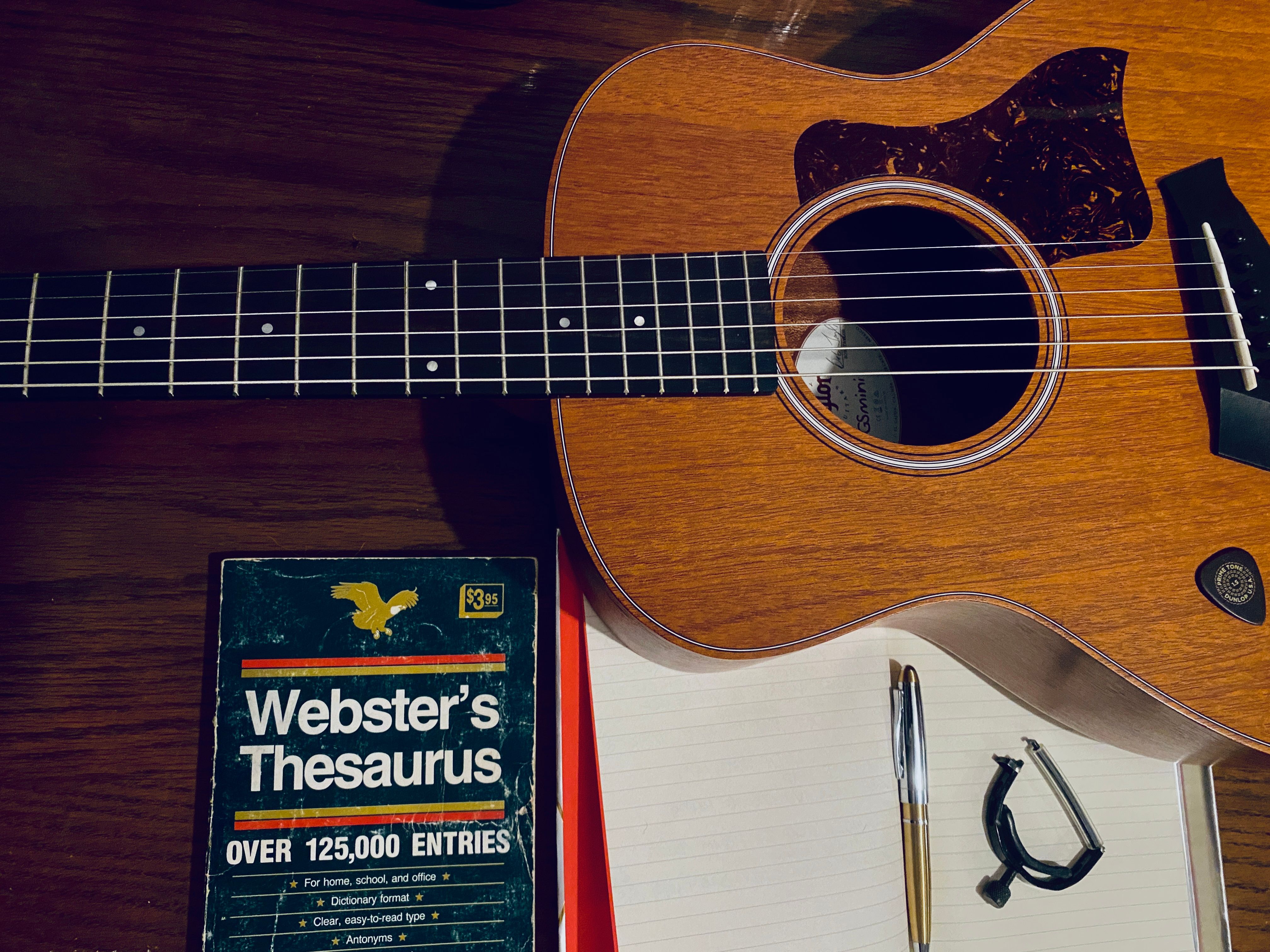 In October of every year, I feel like I make a major life change somehow... Either by choice or by accident, and in what the Jewish faith believes to be the new year I found myself doing that again this year.
This year with family and friends gathered in a park, and with all of the bright October colors burning in the trees I married my best friend, my strongest supporter, my right arm, and a constant source of awe and wonder.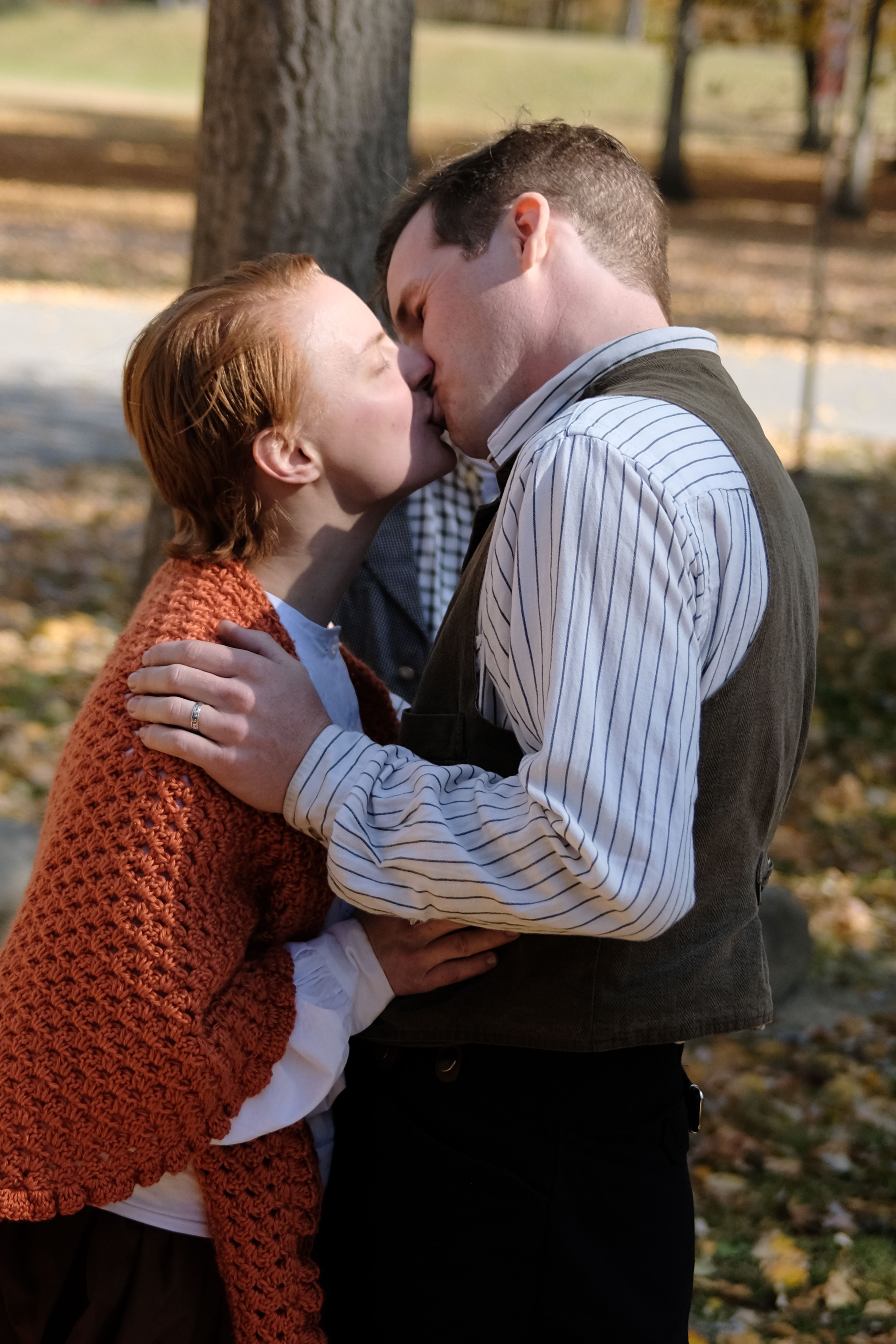 I met Renee years ago when we were both teenagers going to a youth retreat at a church in Cincinnati, all these years later we linked back up and while the story of our joining is hard to fit in this summary of a year, we found ourselves linked up and supporting each other through some very challenging times the last two years. We have carved out a life together that involves three dogs, music, cooking, and lots of creativity. Her blog has a lot of behinds the scenes domestic lifestyle storytelling and so I will link that Here 
As the year comes to a close I find myself reflecting on a full and eventful year that is as action-packed and challenging as it is beautiful. I am ready to meet 2023 head-on with a creative drive and vision mapped out for it that I just can't wait to share with you all!